'Grief leads us back to the body through its wild, turning, heavy, twisting presence.
And through the body, we are brought back again into the greater conversation with the living world.'
-Francis Weller
This timely and transformational online course is an embodied invitation to honor, open to, and move through our collective pain for the world in these times of intersecting crises, transition, and healing.
Beginning from a grounded place, this heart-supporting, heart-opening series cultivates compassion & equanimity, loving-kindness & joy, courage & resilience, all within a safe, trauma-conscious container.
Following opening meditation and introductory lecture detailing eco-grief and its relationship to yoga as a somatic, embodied, and relational practice, participants make their way through four modules, each consisting of a slow and deeply nourishing yoga class accompanied by a short lecture and handout expanding on themes and practices, as well as journal prompts and chance for discussion.
Each sequence braids together meditation & breath practices; mudras & accessible yin and restorative poses; and readings, poetry, & teachings from Joanna Macy, Francis Weller, Pema Chodron, Tricia Hersey, Rumi, Thich Nhat Hanh, and many others.
This first-of-its-kind course is pre-recorded and self-paced, offered at a sliding scale, and students gain unlimited access to the materials. Folks brand new to yoga as well as seasoned practitioners will benefit, and all bodies are welcome.
'We need to fortify our interior ground. This is done through developing a practice that we sustain over time.' 
-Francis Weller
Through this course participants will gain a deepened awareness of the radical power of eco-grief as well as a transformational toolkit of supportive embodied practices to return to both on and off the yoga mat.
Honoring our grief and connecting to our bodies, to the earth, and to our innate compassion, we will practice:
Yin and Restorative asana (poses) such as Child's or Wisdom Pose, Seated and Supine Twists, Cat and Cow, Sphinx and Seal, Mountainbrook, Reclined Butterfly, Modified Legs Up the Wall, Face-Down Savasana, and many more.
Meditations such as Anapanasati (Mindfulness of Breath), Karuna (Compassion), Metta (Loving-Kindness), and Tonglen ('Giving and Taking').
Breath practices or Pranayama such as Ujjayi (Victorious), Dirga (Three-Part), Nadi Shodhana (Alternate Nostril), Bhramari (Bee's Breath), and more.
Mudras or Hand Gestures such as Bhu Mudra (Gesture of the Earth), Hridaya Mudra (Heart Seal), Padma Mudra (Lotus Seal), and many more.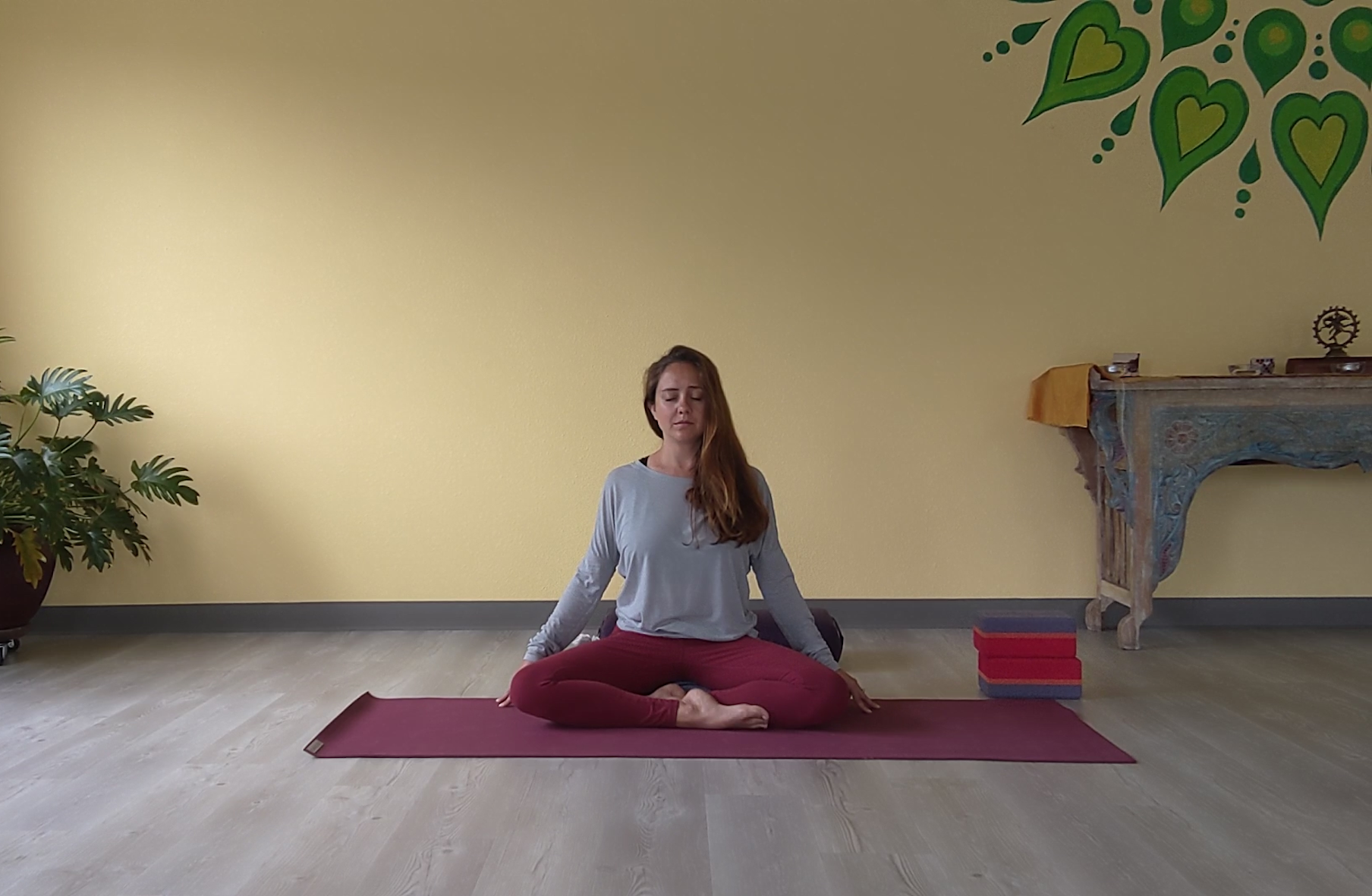 "Yoga for Ecological Grief is a truly unique and transformative series that provides a supportive space for bringing awareness to the inner work needed in these unprecedented times of change. 
Delving deep into the heart of our personal and collective grief provides each of us the opportunity to recognize our connection with our environment, our community, and ourselves.
Yoga for Ecological Grief helped me see that inherent within the grief is a profound connection and love for that which we are grieving, and out of that a sense of hope and optimism naturally arises."
- Stacey S., Arcata, CA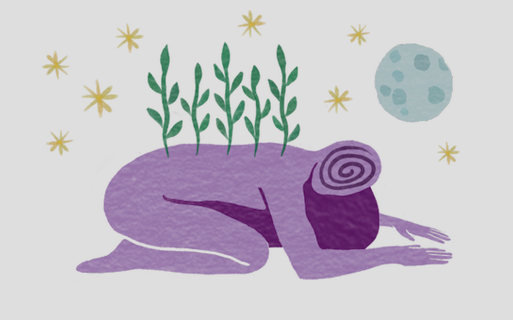 'The times are urgent, let us slow down.'
-Bayo Akomolafe
Restorative yoga features slow, restful, long-held (5-15+ minute) poses that completely support and nurture the body with props, allowing for softness and deep relaxation while gently nudging the body toward equilibrium.
Restorative yoga promotes holistic well-being and can be an antidote to stress, anxiety, overwhelm, and burnout, particularly when paired with meditation and breath practices to balance the nervous system, cultivate mindfulness, deepen compassion and loving-kindness, and increase vitality or life energy.
Yin yoga features longer-held (3-5 minute) floor poses that seek the experience of being with sensation over time, allowing us to turn toward rather than away from our physical and emotional responses and develop yin qualities of observance and surrender.
Working with the yin organs of the body via the meridians that flow through them, this practice rooted in Traditional Chinese Medicine helps to cultivate harmonious balance in bodies, hearts, and minds.
Each yoga sequence features particular yin organs and chakras, uniquely paired and related within the course framework.
The series as a whole is oriented around the heart, embodying the wise instinct to turn inward before moving gradually toward expansion, always with titration and within a safe container.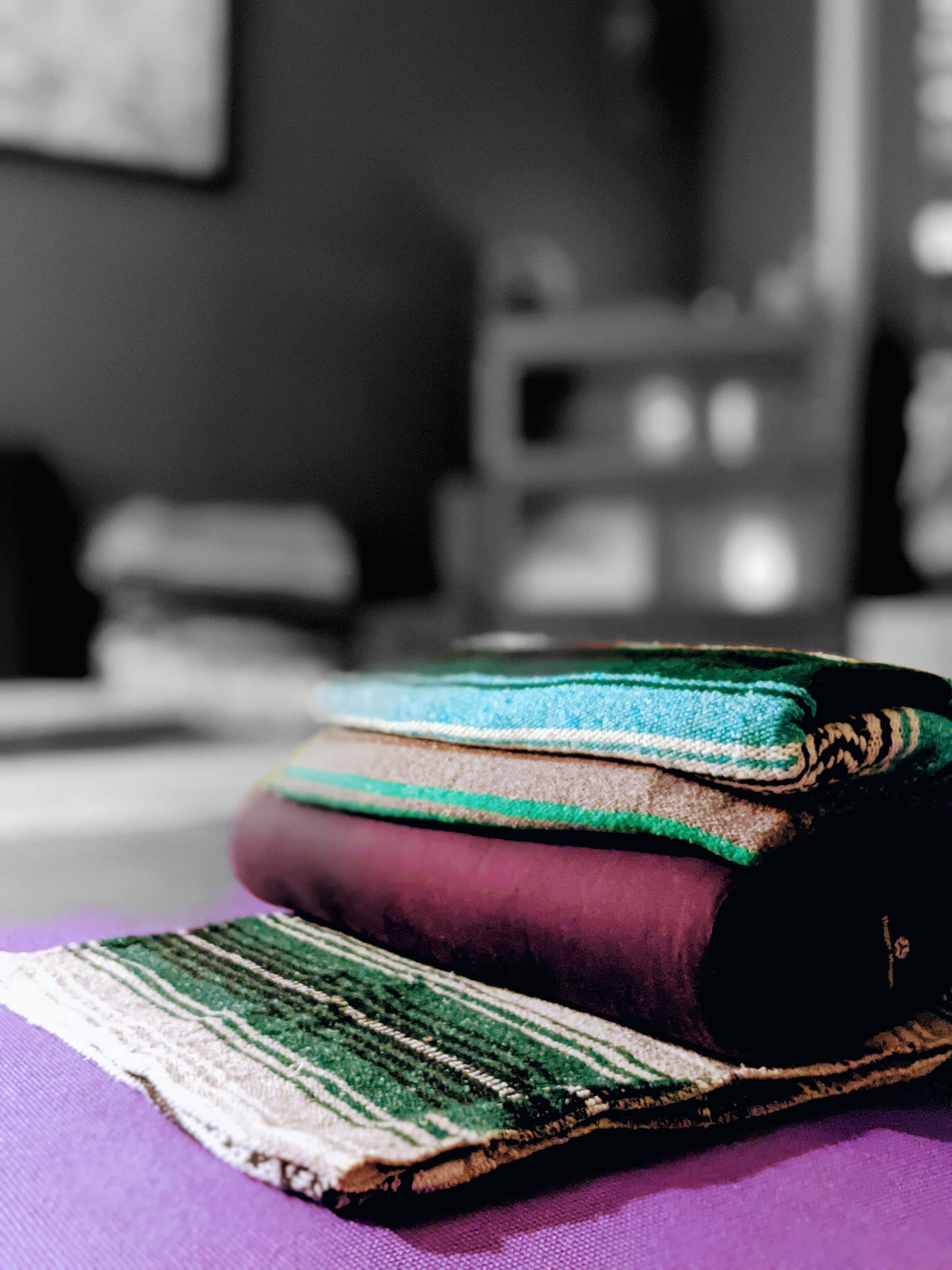 Our slow, trauma-conscious yin and restorative practice is done seated and lying down and features a variety of deeply supportive options for all bodies and levels of yoga experience.
Access to props such as blankets, blocks, and a bolster is highly encouraged but not a requirement; accessible household substitutions will be suggested as well.
Meet Laura.
Laura Johnson, PhD, is a 500-hour Registered Yoga Teacher with advanced training by Samantha Akers of TheraYoga Method and certification in the Trauma Conscious Yoga Method (TCYM) and Yoga for Social Justice with Nityda Gessel of the Trauma-Conscious Yoga Institute. A yoga practitioner for more than a decade, she has offered classes, workshops, and private sessions on the North Coast of California since 2018.
Laura is also a Geography and Environmental Studies lecturer at Cal Poly Humboldt where she teaches courses such as Global Awareness, International Environmental Issues and Globalization, and Emotions in the Anthropocene. She holds a doctorate in Geography with a specialization in Gender, Justice, and Environmental Change from Michigan State University.
As an instructor for the Osher Lifelong Learning Institute (OLLI) at Cal Poly Humboldt, in 2019 Laura began developing her Yoga for Ecological Grief series, a heartfelt offering intersecting her background and passions and rooted in her belief in the transformational power of yoga as a relational practice for personal and collective healing. She has been invited to share at the 2022 Sedona Yoga Festival as well as the annual Post-Capitalism Conference and Humboldt's first yoga fest, OMBOLDT.
She is also a community rest worker, Reiki practitioner, sound healer, toddler/dog/chicken momma, and freelance writer with essays and poetry published in Lion's Roar, Tikkun, Science and Nonduality (SAND), Taproot Magazine, Resilience.org, and Deep Times: A Journal of the Work that Reconnects, among others.
Laura lives on Wiyot land in Eureka, CA, with her husband, Nick, and their daughter, Cordelia.
For more please visit www.laurabjohnson.com or www.arestfulspace.com.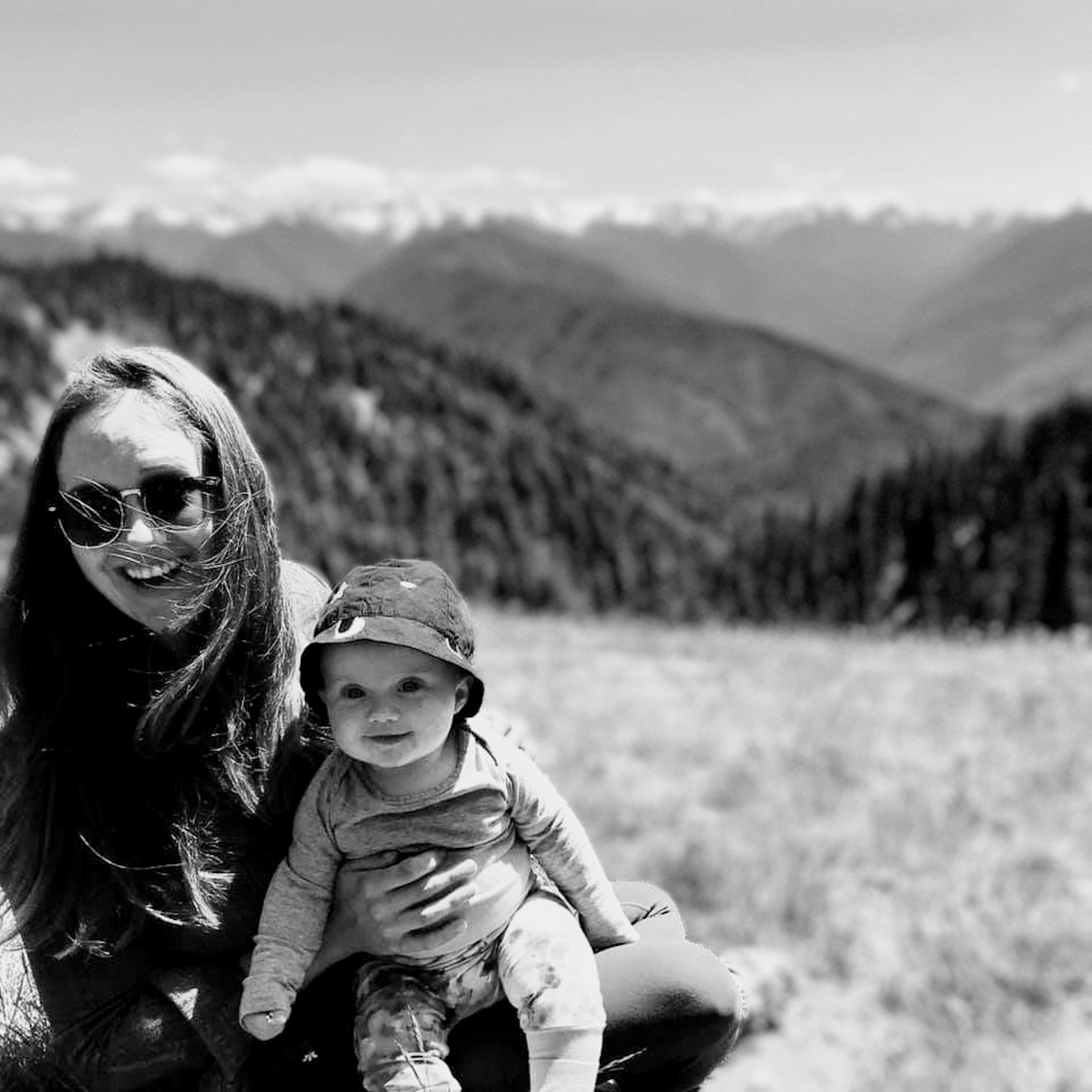 'Our own suffering, if we turn toward it, can open us to a loving relationship with the world.'
-Pema Chodron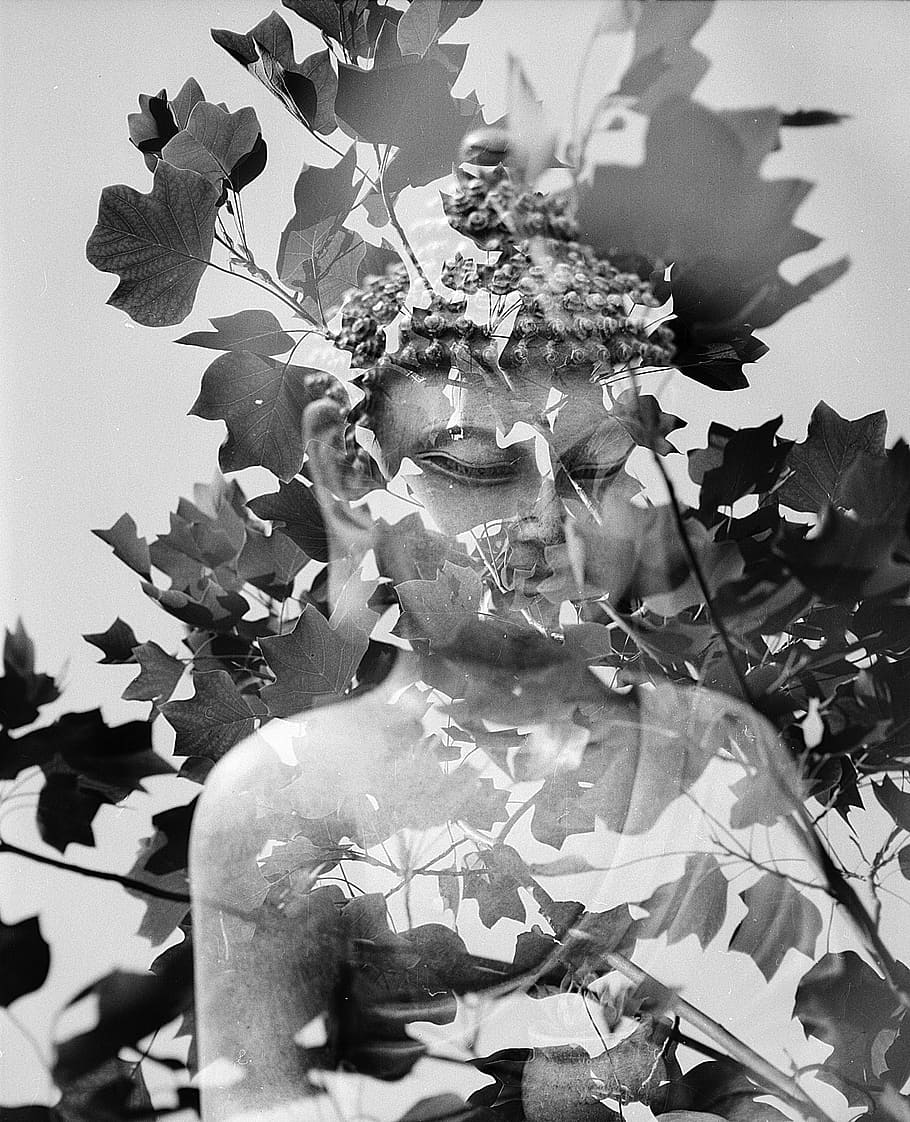 'Like living cells in a larger body, it is natural that we feel the trauma of our world. So don't be afraid of the anguish you feel, or the anger or fear, because these responses arise from the depth of your caring and the truth of your interconnectedness with all beings.'
-Joanna Macy
Woven throughout this course are powerful and timely teachings, excerpts, practices, and poetry from Joanna Macy and the Work that Reconnects, Pema Chodron, Sharon Salzberg, Francis Weller, Rilke, Rumi, Thich Nhat Hanh, Tricia Hersey and The Nap Ministry, Sarah Powers, Bayo Akomolafe, Toko-pa Turner, Donna Farhi, and many other wise teachers for these times.
'In addition to being beautifully filmed, each yoga sequence was thoughtfully developed to promote full expression of grief through movement, breath, and meditation. 
Laura provided detailed notes explaining all of the asanas, mudras, meditations, and breathing patterns and how they relate to and support our bodies and nurture our souls through the grieving process.
Although the class specifies that this is yoga for ecological grief, everything we learned can be applied to other circumstances where loving-kindness, compassion, gratitude, and acceptance are required. 
One additional benefit I received from Laura's class was discovering so many poets, visionaries, and inspiring writers to study in the future. 
This class was life-affirming and life-changing for me.'
-Kay L., Eureka, CA
Self-Paced & Interactive Course Curriculum
12 Continuing Education (CE) hours are available through Yoga Alliance for Registered Yoga Teachers.
'What a beautiful course. I have so much gratitude for you and this offering.
I have needed a space to be able to process my pain for the world. This course offered a wonderful structure and framework to link together our disconnection from nature with yoga philosophy with embodiment practice.
My body felt wonderful after each sequence and like I could slowly and carefully open to all emotions without being overwhelmed. Thank you!'
-Jessica W.
'Thank you so much for putting this class together. I appreciate your time and the labor involved gathering and designing all of the details. It touches my heart; it is so gentle and soothing as well as thoughtful and thought provoking.
I appreciate the invitational language, the variations offered for asana and how the meditations, breath practices and mudras are blended and woven together throughout the class.
It is truly a worthwhile offering and I'm so glad I signed up for it.'
-Gena L.

Check your inbox to confirm your subscription
'The earth is not just the environment. The earth is us. Everything depends on whether we have this insight or not.'
-Thich Nhat Hanh